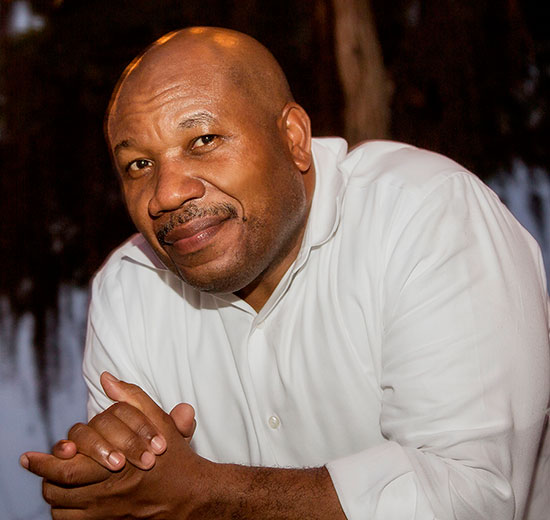 I would imagine this is not the first 'About Me' page you have visited in your quest to find the right photographer for your big day. And, that's a good thing. It means you're discerning and you want the best. Choosing a wedding photographer is a big decision. Wedding photos are priceless and you've got to have the right person behind the lens.
Instead of filling this space with my awards and accolades, allow me to share some aspects of my life with you. I want to help you get to know who I am and why I do what I do.
– I was born in Jamaica and spent my early years marveling at the beauty of the natural world around me. Jamaica is a beautiful island, filled with joyful, easygoing people of all backgrounds and cultures. Growing up in Jamaica helped shape me into an easygoing, friendly person. Many of my clients appreciate my relaxed, fun-loving nature and my knack for capturing romantic images.
– I began my career as a photojournalist in the United States Navy. I was afforded countless opportunities to travel to exotic places, sharing stories via photographs. Years later, I'm still focused on telling stories with my photography. Every wedding I shoot is a chance to tell a different story. Every good story is woven from tiny details. When I photograph a wedding, I'm looking beyond just the ceremony and the formalities. I'm looking for the details in between – the sidelong glance, the tear-filled eyes, the laughter – these are the details that tell the true story of your day.
– I attended the School of Visual Arts in New York City where I learned the true art of photography. It was there I learned how much power a single photo can hold. While I was in New York, I did a lot of fashion work and began to realize how much I loved interacting with people and how exciting it was to learn about new cultures. I then completed my master's degree at NYU, where my final thesis brought me back to the island of Jamaica. While doing my thesis work, I began to see everyday events with new eyes and started to take a second look at special moments that are easily overlooked. I realized how precious laughter and romance are. I began to notice the beauty in simplicity. After a wedding, I commonly hear from brides who tell me the entire day was a blur. Weddings can be so busy. My passion is capturing the little moments you may have missed.
– My philosophy on photographing weddings is simple: capture the moments of joy, beauty and romance. I believe that all weddings are centered on these three emotions and I'm endlessly fascinated with capturing those moments and bringing them to life.
– Anything else you'd like to know about me? Reach out and introduce yourself. Sterling Photography International is my company and my passion. I love that I can give each of my clients personal attention. If you call me, I'm going to answer the phone (or maybe I should say call you back – lol). If you email me, it'll be me writing you back. I love meeting new people and I look forward to connecting with you.